As I have described before, Julinvigning is the kick-off to advent and the Christmas season. In Gävle, this means the outdoor concert and fireworks to inaugurate the goat (or as my friend Vincent puts it, the 'goat launch thing'). You can read more about the goat here and see the goat cam here.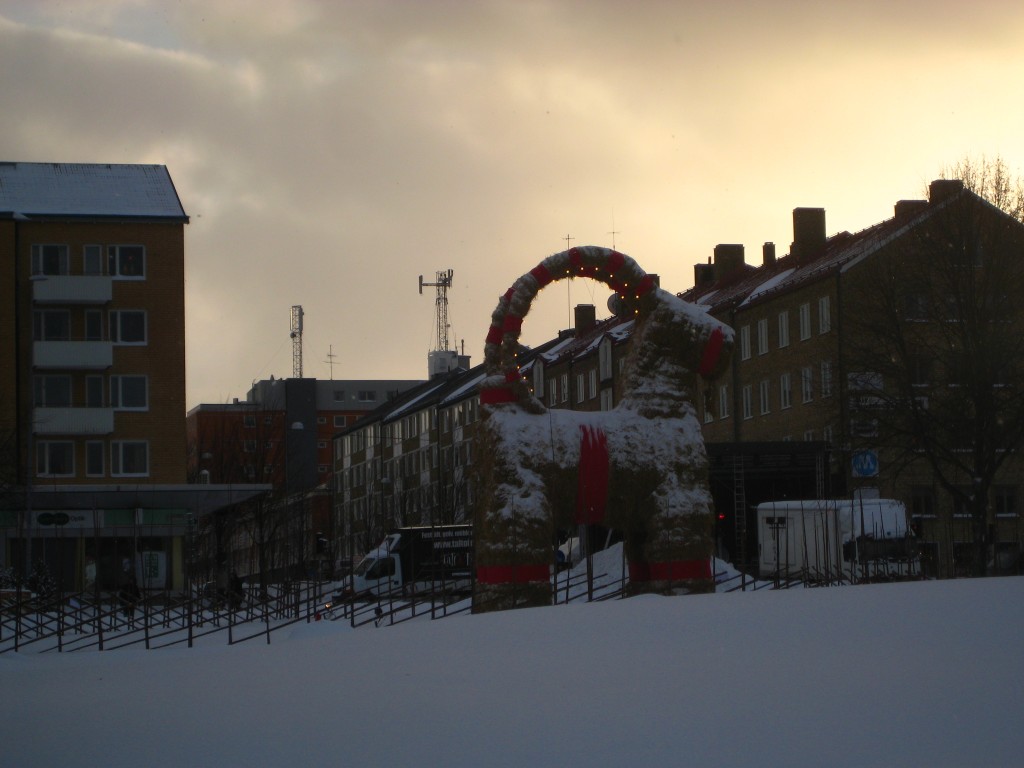 This was a rare invigning with perfect weather: clear, cold, and snowy. Everyone brought their camera and there were a number of professionals with tripods taking pictures for postcards and calendars etc. A snowy goat picture is pretty special!
It was a balmy -8, and kids were throwing snowballs and making snow angels while grownups danced around to keep warm. Everyone and their dog and baby stroller comes to the Julinvigning, it is a real community event.
After The outdoor ceremony, I invited everyone back to my apartment for a glögg party. I had pre-heated the glögg so we were able to drink it right away once we got in, and after a few hours outside in -8 weather that was a real blessing. We ate cookies and lussekattar and västerbottenostpaj, meatballs with lingon, knäckerbröd with cheese and veggie platter.