We have packed up 80% of our stuff and brought it to Graham's parent's place. We are lucky they are storing it in their basement as that is a lot cheaper than a storage locker. I think their basement will also end up being our room when we come back to visit at Christmas.
Now we have to pack the rest – and some harder decisions about what to bring and what to leave. Warm winter clothes are at the top of the list as Stockholm regularly gets temperatures of -15 in the winter. I am bringing my XC boots but not my skis – it costs so much to ship stuff that I am better off getting new skis. We are leaving our snowshoes too, but will likely pick them up when we come to visit at Christmas.
As excited as we are to get to Sweden, we are not going straight there. First we are going to the Czech Republic for the Dragonboat World Championships. Graham and I are racing on the mixed team and Graham is on the men's team too. Below is a picture of our Team in Whistler last month.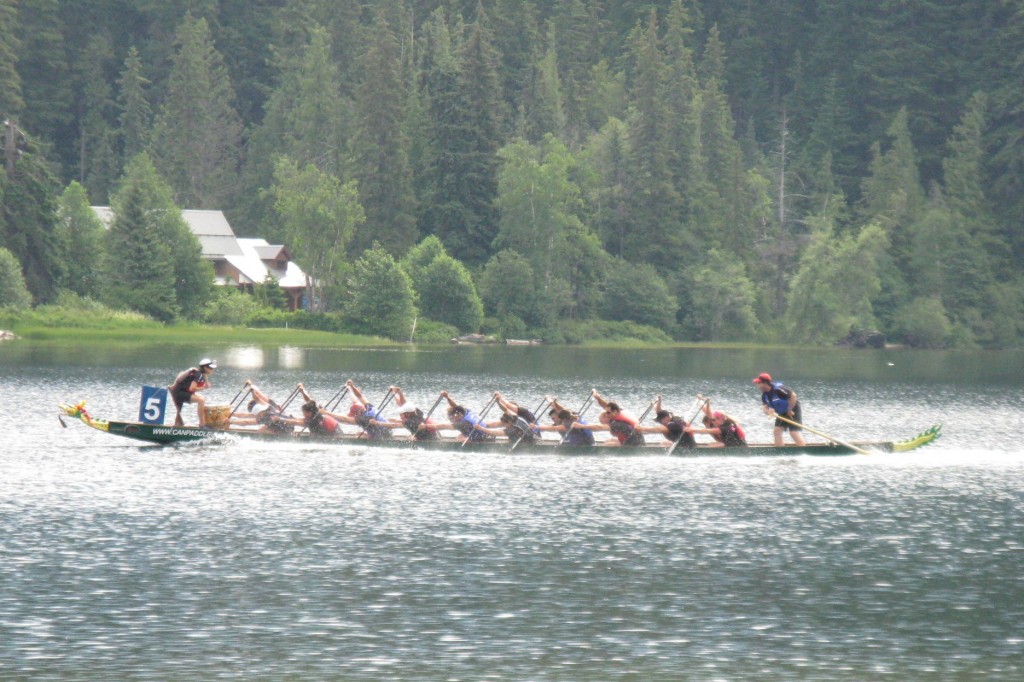 After we are done racing we will visit Poland, Hungary, and Austria. It will be an adventure to drag all our luggage on those trains – but it should be fun.
Pictures and stories to come – stay tuned!