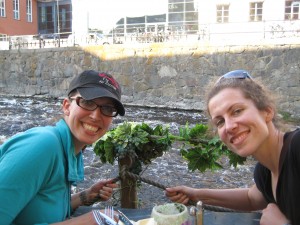 A few words about my sister Elizabeth:
She is an enthusiastic cook and a master healer (more than an RN, but she has that too).
She can build a whole house and cure cancer, and also throw down on the dance floor.
She helps coach others to dismantle the mountains they have constructed in their own way and listens thoughtfully if you see her mountains.
(She also laughs at double entendres, and thinks "seeing her mountains" is funny)
I know few people who do as much for others, and with as much grace and tolerance as Elizabeth. There is no one I would rather have nearby in an Emergency or to celebrate good times with.
Happy Birthday Elizabeth!