Ever since my first interview at U of S, I have been hearing about the great new building and labs that are 'coming soon'. Â This massive project was the result of a 2003 application to the Canadian Foundation for Innovation, which funds infrastructure and capital investment for research.

After a few delays, this week finally saw us move in. I had relatively little to pack and unpack, so I am mostly settled in, with minor adjustments to be made. I am looking forward to setting up the new Ergonomics lab, the first of its kind in Saskatchewan.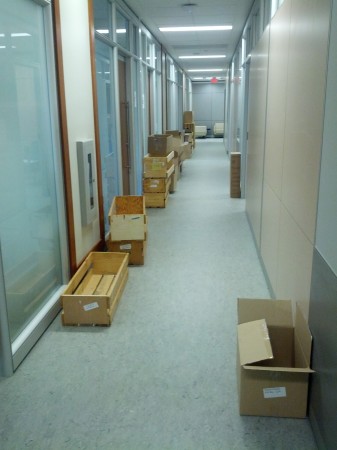 Overall, these are pretty sweet new digs, with a state-of-the-art teletransmission lab, smart boards, and most importantly a LUNCHROOM! Finally I can introduce my Canadian colleagues to Fika. Research, Swedish-style!